ENGLISH IS NOT AS SCARY AS I THOUGHT
Tung is currently working as the Marketing Leader for an international project, where he is in charge of advertising and marketing content as well as making contact with partners in other countries, payment gateways, and networks. to join together and deal with issues as they arise. Tung needs fluency in English to do his job effectively, as the marketing industry requires not just originality but also knowledge of, and adaptation to, the preferences of target consumers.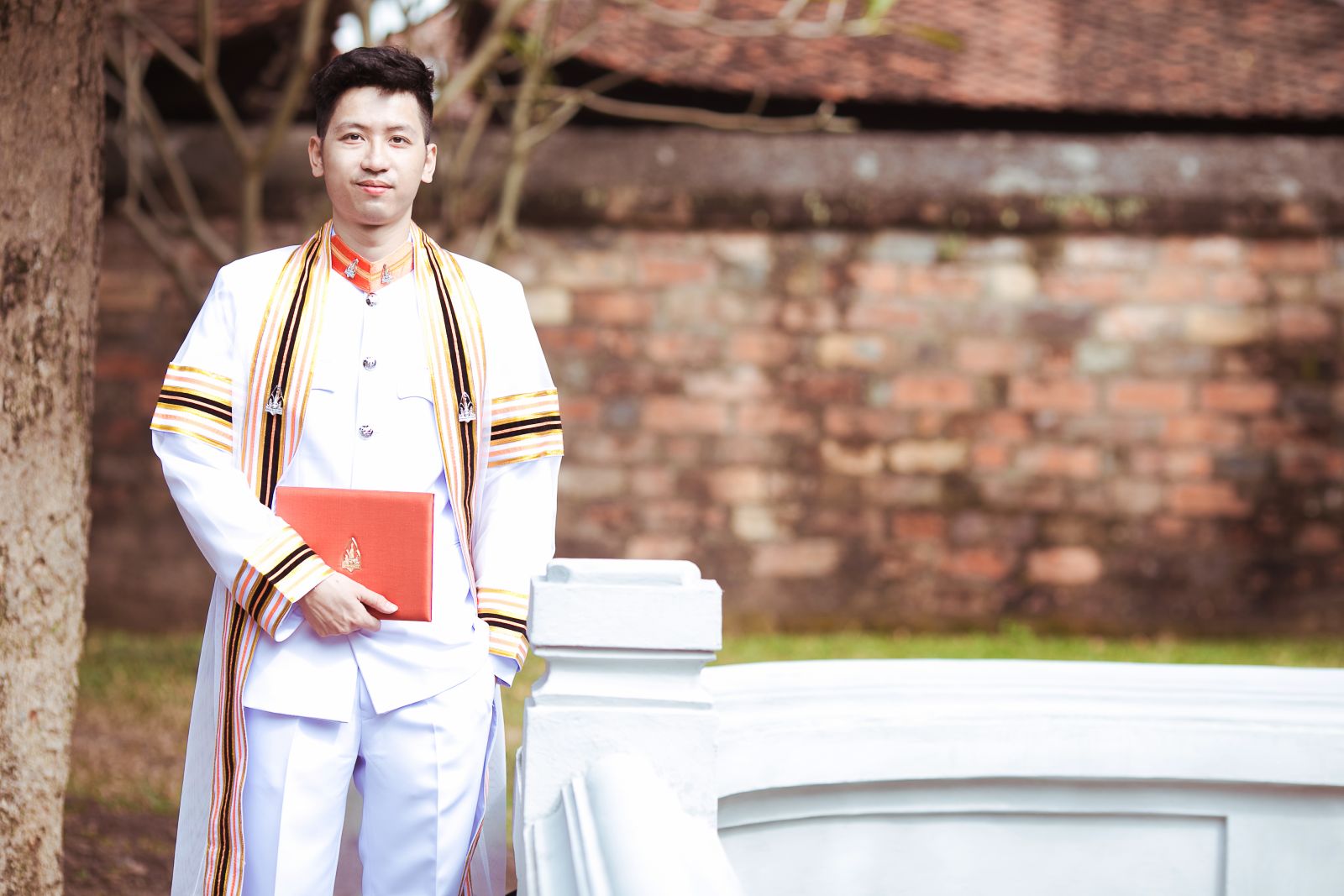 Although he has a strong background in English grammar and received excellent grades in school, when he first started working, he recognized the importance of English communication skills in addition to the academic formulae and books he read. Looking at peers, many people have been promoted to management positions after four years of graduation, but Tung from a prominent university bachelor is extremely confident in his abilities and qualifications. degree, becoming a self-deprecating individual, constantly feeling humiliated when going to work He used to try to obtain materials on the internet, samples of pre-recorded conversations, to practice speaking. However, because there is no one to talk to, learning is really irritating; the pronunciation is incorrect and no one corrects it; and after a while, I give up entirely.
Knowing Bitu through Facebook using the T.I.F technique - learning to speak in English by "Talk to the infinity and beyond" Tung remarked of his initial impression following the trial session: "It can be claimed, this is the first time I have learned English in the most unique and unusual way ever." I was first concerned since I seldom speak English; if I enter the room to talk, I will be terrified, what can I say now? However, the Bitu Moderators are really open and nice; they correct my pronunciation faults and know how to assist me to communicate in English, so the chat that day was a lot of fun. It's not as terrifying as I expected."
Being able to communicate with foreigners directly also helps Tung approach trends and diverse cultures around the world. The topics on Bitu are quite 'trendy' and updated daily is what makes each communication session at Bitu more valuable to his Marketing work than before. Moderators and users will interact with each other in English to exploit the angles of a certain topic, there will be no right or wrong evaluation from each person's point of view. "So while I study, I won't be anxious or pushed, but learn like play, play like learning, making my learning process full of enthusiasm." - Tung shared
After a 6-month course at Bitu, Tung is now able to utilize English fluently at work, and he has also earned the most compliments and pleasant remarks from coworkers. Combined with his knowledge and seniority, Tung elevated himself and succeeded in a higher position - Leader in Marketing.